Soundcast Audio System
Speaker Product
2018

Soundcast, the modular concrete speaker that can be built from the ground up, today announces the development of its weatherproof speaker system. Soundcast rethinks home audio entertainment by allowing people to scale the system to fit their interior and exterior environments, while its modularity can be adapted to create a dynamic range of sound experiences.

Designing Audio Systems for Scalability Indoors and Outdoors
Soundcast works simply through a set of concrete discs designed to interconnect with each other, enabling its modularity – the base plate has one high-quality subwoofer embedded within and the cap features three tweeters. Each disc features three high-quality loudspeakers around it creating a 360 sound experience. Directed by the Soundcast cloud, the system can be simply scaled up by adding a disc, offering greater capabilities for a variety of settings.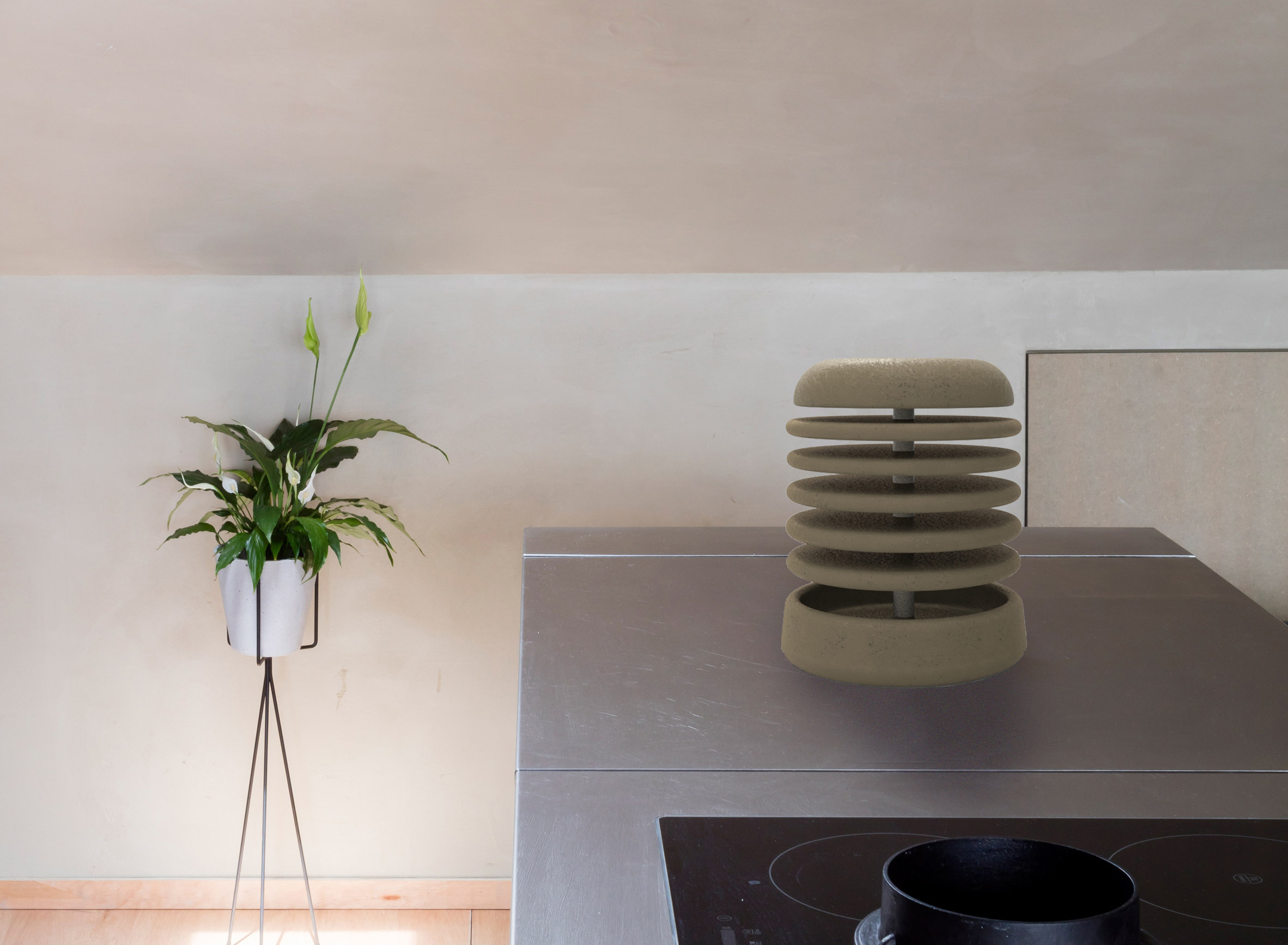 Concrete body available in three discrete colour tones

The concrete elements are cast of cement, polypropylene fibres and water; it is resilient, durable, and highly resistant to vibration. By their very nature, concrete forms are a perfect foundation for housing speaker systems. All components are available with three possible

Pantone ®

colour configurations — Cool Gray (2 C), Pastel Blue (644 C), and Warm Sand (15-124 TPX).



360 degree sound experience allows the speaker to be positioned anywhere




The audio system sets itself up from the cloud instantly with the Soundcast mobile app. It allows wi-fi access control for guests or family members, and provides detailed insights into playlists and communicates with streaming services including

Apple Music

,

Spotify

,

Soundcloud

and

TuneIn

radio.



Minimalist form rooted in architecture, science fiction, and geometry




With Soundcast, I focussed on creating a speaker system with a sonic direction of form. Influenced by science fiction and architecture I experimented with different forms rooted in geometry. I became fascinated with the idea of using spherical discs to build the structure of the loudspeaker, and created a juxtaposition between the heavy concrete and soft, delicate shapes in a discrete manner, while nurturing the system's modularity.

The Soundcast audio system was featured with an extended interview in

Blog Esprit Design

and can be read in detail

here

.

| | |
| --- | --- |
| Category | Speaker Product |
| Year | 2018 |
| Material | Concrete / Polypropylene |
| Dimension | 170mm x 170mm x 25mm |