Díon Shower Curtain System

Bathroom Accessory
2019
Entering the design process of the Dìon for Undisturbed, the approach of completely redesigning the shower curtain system was proposed. The client wished for the shower curtain to bring feelings of peace and tranquility, and it should embody these emotions at the very core of the design. The system utilises a rolling blind mechanism, which is a key feature. As is the clean feeling which is focussed on with the mechanism and a hexagonal cover, plus a wax coated hemp shower curtain that is very important to the client and its sustainable values. This is one of the few shower curtains in the world that is 100% compostable.
Dìon
shower feature with natural hemp curtain
When the user opens or closes their shower curtain, the silhouette of the product can be seen and celebrated. Formed of 100% recycled plastic, the hexagonal roller cover houses the mechanism and so it has both functionality and aesthetic value. In addition to the cover's sleek, minimalist finish, it also enables the user to hang it from three different positions located on the top three surfaces of the hexagon to suit a variety of ceiling angles. No additional exterior volume has been added for the mechanism, so the reduction of the product's interior was an important exercise.
The shower curtain system can be hung from a variety of positions
To enhance the 'relaxed' feeling, when the hemp curtain is retracted inside the cover it creates a clear space that helps the user to switch-off. Owners can see their whole bathroom; and the wash area, more than can be seen with a current shower curtain. This offered us the possibility to develop a product with an elegant, yet understated form. At the base of the product are unique herringbone tessellation folds, inspired by origami, that channel the water into the bath tub / shower area so there are no slippery floor surfaces. Furthermore, for the bathroom's interior design, users will find that the neutral colour palette will lend itself to many environments with its discrete finish.



Hexagonal protective casing houses the roller blind mechanism

The final prototype, represents the final solution for the Undisturbed 'Dìon' shower curtain system.
Formed of sustainably sourced chipboard wood, it was recovered from a building site before entering the manufacturing process. This enabled the team to construct the complete model for free, thus bearing zero cost to the client. In addition to this material being significantly cost effective to source, it is also aligned with the Undisturbed sustainable values as it can be easily recycled at the end of its life cycle by its very nature.
Client's first prototype was built completely free of cost
Origami tessellation folds help to funnel water into the shower area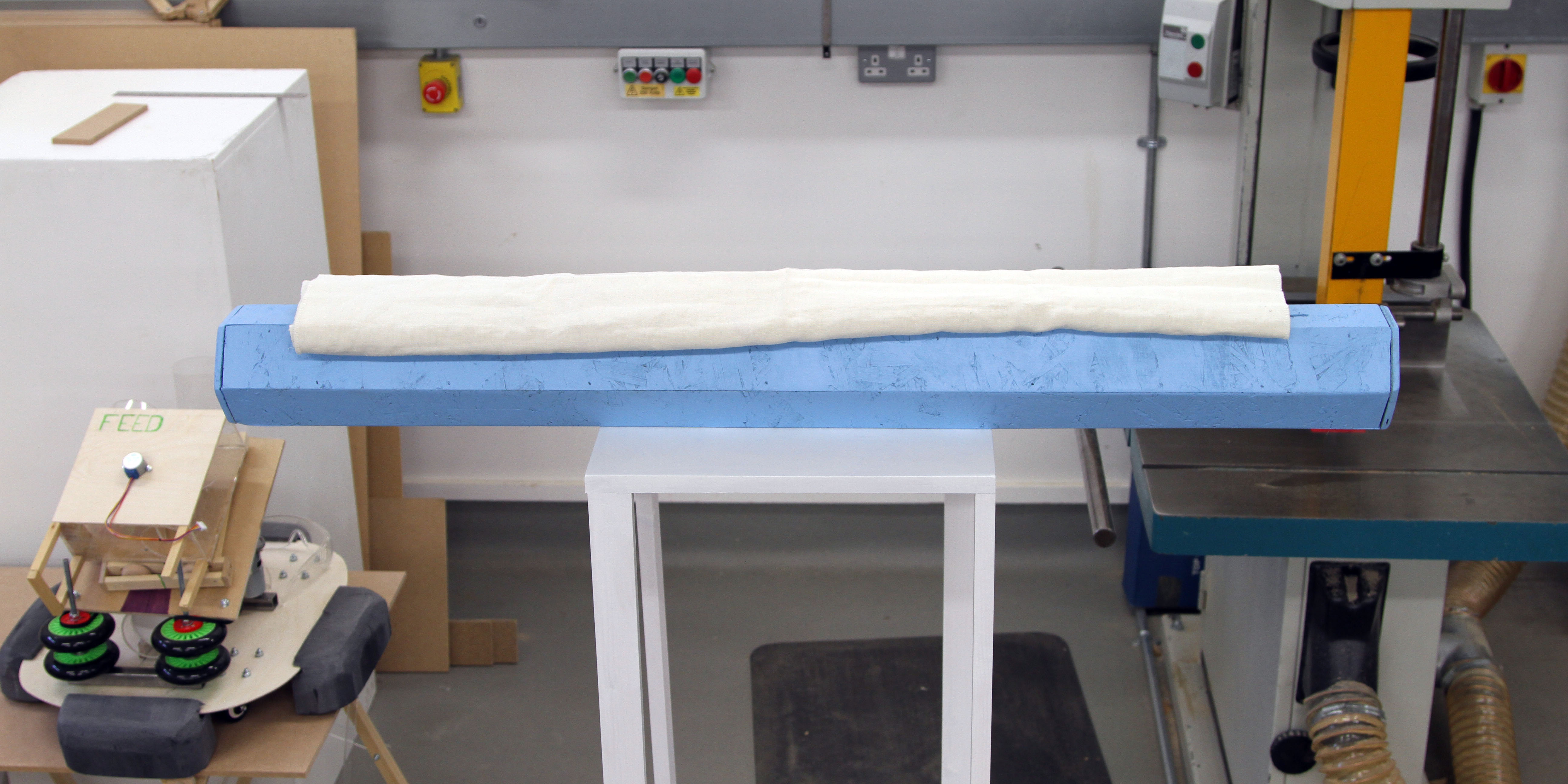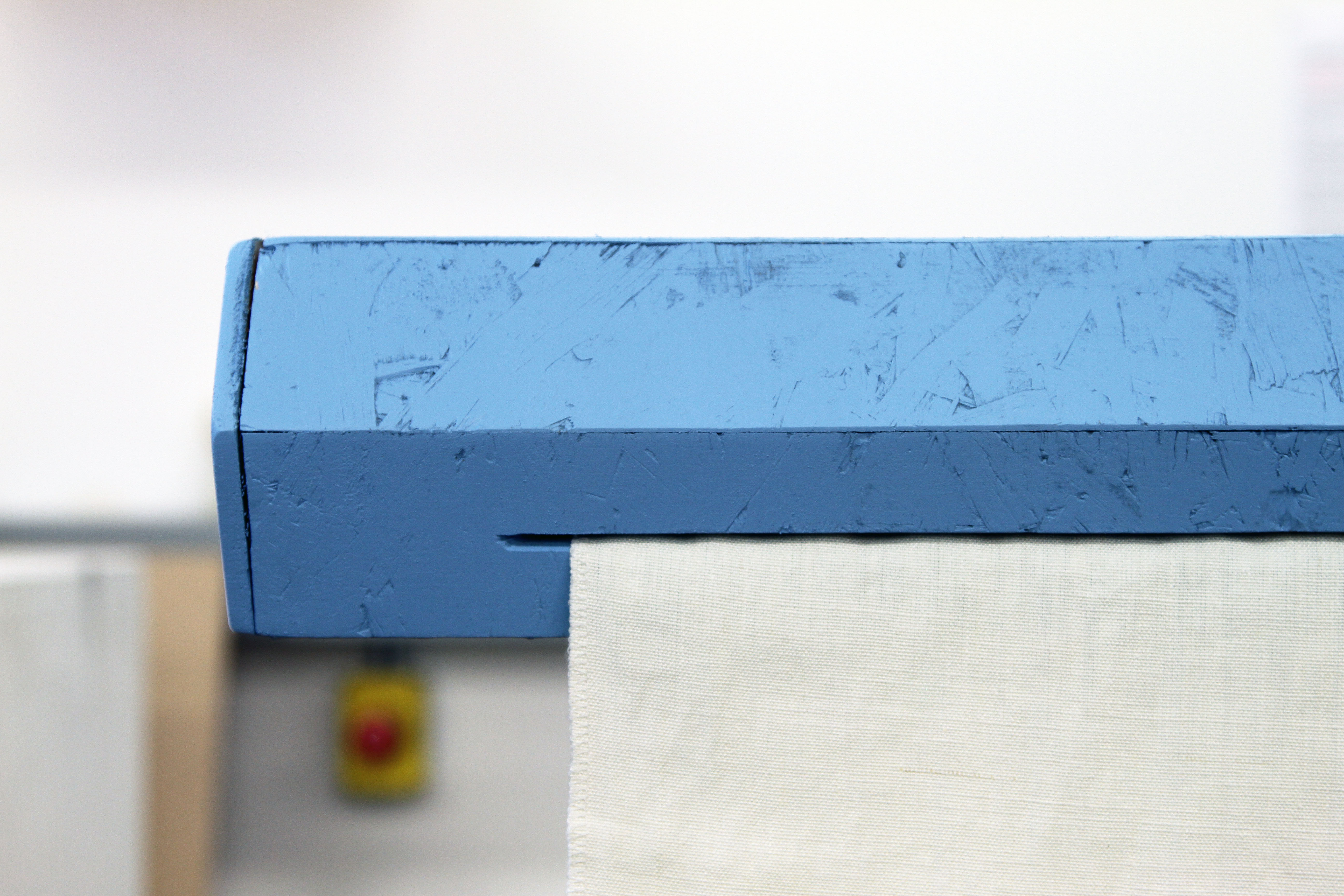 | | |
| --- | --- |
| Category | Bathroom |
| Year | 2019 |
| Material | Recycled Plastic / Hemp |
| Dimension | 1000mm x 1200mm |